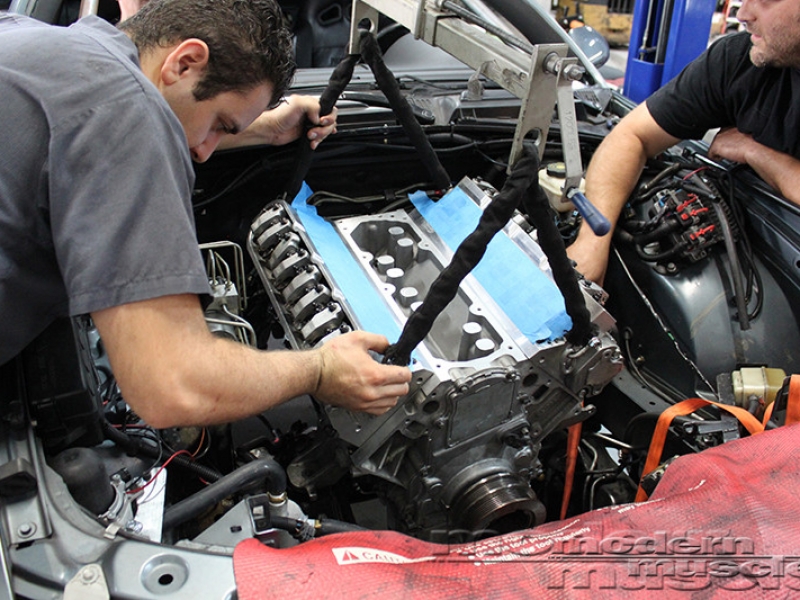 We are here to help you keep your prized possession on the road and running the best it can. Not only do we build some of the greatest street cars and race cars, but we also maintain and repair those same vehicles.
Let us take care of the maintenance and repairs, we know these vehicles as well as anyone. You can be assured that you will receive the same care and attention to detail that modern muscle provides on our builds.
Our talented and professional staff possess more ability to diagnose, test and repair items on high performance vehicles than any repair shop or dealer. We will give you honest advice and a definitive diagnosis.
All maintenance and repair services come with a complete vehicle inspection so you can rest assured that your vehicle is ready to safely pound the streets.
All services come with free vehicle inspection
Oil changes
Trans fluid and filter service
Cooling system maintenance
Brake fluid flush
Rear differential fluid change
Brake jobs
Tire rotation
Computerized wheel alignment
all services come with free vehicle inspection
Advanced vehicle diagnosis

Steering component repair

Suspension component repair

Leak repair

Engine repair

Alternators
Overheating repair

A/C repair and service

Wiring repair

Drivetrain repair

Brake repair

Exhaust repair

Differential repair